After 10th Courses: Exploring the Path to Success
Are you a student who just finished your 10th grade year? Congratulations on reaching this important goal! It's now time to move on to the following stage of your academic adventure. The basis for your future job is laid by selecting the appropriate course after your 10th grade. In this post, we'll look at a variety of programmers you can enroll in, giving you an understanding of many fields and assisting you in choosing your future direction.
Popular Streams and Courses after 10th
1. Science Stream
Consider taking a course in the science stream if you have a strong interest in areas like physics, chemistry, and biology. These are some of the favored classes in this field:
1.1 Engineering
Civil engineering, mechanical engineering, and computer science engineering are just a few of the many specialisations available in the highly sought-after discipline of engineering. It gives pupils the technical know-how and abilities needed for a variety of sectors.
1.2 Medical
Pursuing medical programmer like MBBS (Bachelor of Medicine, Bachelor of Surgery) or BDS (Bachelor of Dental Surgery) can open the door for students who are passionate about healthcare and want to become doctors.
1.3 Pure Sciences
Pursuing pure sciences like physics, chemistry, or biology can offer doors to jobs in academia, research institutes, or even scientific journalism if you have a genuine enthusiasm for scientific inquiry and research.
List of Courses in Sciences Stream
Diploma in Engineering
Diploma in Medical Laboratory Technology
Diploma in Pharmacy
Diploma in Radiology and Imaging Technology
Diploma in Nursing
Diploma in Agriculture
Vocational Courses in Biotechnology
Vocational Courses in Information Technology
2 Commerce Stream
The commerce stream provides a wide choice of courses that can lead to promising employment for students who have an interest in business, finance, and economics. Here are a few well-liked choices
2.1 Chartered Accountancy
The elite field of chartered accounting (CA) requires expertise in financial management, auditing, and taxation. This programmer can open doors to a variety of businesses and present chances for personal development.
2.2 Business Management
A business management course provides the in-depth knowledge and abilities needed to succeed in the corporate sector. It includes topics like entrepreneurship, human resources, finance, and marketing.
2.3 Economics
Pursuing a course in economics can lead to careers in banking, research, policy-making, or consulting if you have an analytical approach and a strong desire to comprehend the complexities of economies.
List of Courses in Commerce Stream
Diploma in Accounting and Finance
Diploma in Banking and Finance
Diploma in Business Administration
Diploma in Retail Management
Diploma in Event Management
Diploma in Hotel Management
Certificate in Financial Accounting
Certificate in Entrepreneurship
3 Arts Stream
Students who are enthusiastic about the humanities, social sciences, and creative expression can choose from a wide variety of courses in the arts stream. Here are some alternatives to think about:
3.1 Humanities
History, sociology, political science, literature, and philosophy are all included in humanities classes. They offer a comprehensive comprehension of human society, culture, and critical thinking abilities.
3.2 Fine Arts
Pursuing fine arts coursework might result in professions in painting, sculpture, graphic design, or even art education for individuals with a flare for creativity and aesthetics.
3.3 Media and Communication
Studying media and communication in the age of digital media might pave the way for jobs in journalism, advertising, public relations, filmmaking, or digital marketing.
List of Courses in Arts Stream
Diploma in Journalism and Mass Communication
Diploma in Travel and Tourism
Diploma in Fashion Designing
Diploma in Interior Designing
Certificate in Digital Marketing
Certificate in Graphic Designing
Certificate in Creative Writing
Certificate in Photography
---
---
4. Vocational Courses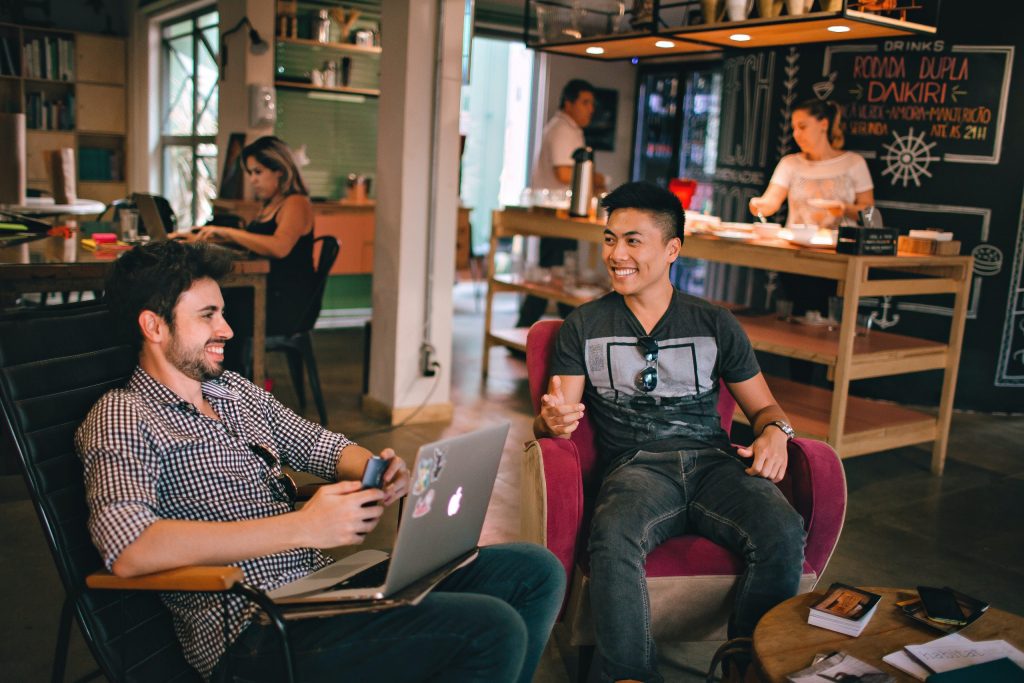 In addition to traditional streams, there are also vocational programmers that teach the specialized skills needed for a variety of sectors. Here are some well-liked vocational programmers:
4.1 IT and Computer Courses
IT and computer studies present significant job options in the digital age. You can acquire in-demand technological skills by taking courses in web design, data analysis, cybersecurity, and software development.
4.2 Designing and Animation Courses
Studying design, animation, or visual effects might lead to professions in the entertainment business, advertising, or multimedia production if you have a creative streak and a sense of aesthetics.
4.3 Hospitality and Tourism Courses
Globally, the hospitality and tourism industries are booming. A profession in luxury hotels, resorts, event planning, or travel agencies can be attained by taking courses in hospitality management, culinary arts, or tourism.
List of Courses in Technical Stream
Diploma in Computer Science and Engineering
Diploma in Electrical Engineering
Diploma in Mechanical Engineering
Diploma in Civil Engineering
Diploma in Electronics and Communication Engineering
Vocational Courses in Automobile Engineering
Vocational Courses in HVAC (Heating, Ventilation, and Air Conditioning)
Vocational Courses in Plumbing and Carpentry
5. Government Sector Courses
Various government-sector courses can open the door to rewarding jobs for those who want to serve the country and are looking for steady employment. Here are several possibilities:
5.1 Defense Services
Joining one of the armed forces, such as the army, navy, or air force, may open up the possibility of a disciplined and honourable career. You can start down this road by taking courses at places like the National Defence Academy (NDA) and the Combined Defence Services (CDS).
5.2 Civil Services
The first step for those seeking to work as administrators, diplomats, or policymakers is to show up for government-run civil service exams. A satisfying career in public service might result from passing tests like the UPSC.
5.3 Banking and Finance
The knowledge and skills needed for a job in banking are taught in banking and finance courses. To succeed in this sector, you can enrol in courses like Banking and Finance, Financial Analysis, or Chartered Financial Analyst (CFA).
6. Skill-Based Courses
Possessing certain abilities can give you a competitive edge in today's dynamic employment environment. Consider taking the following skill-based courses:
6.1 Foreign Language Courses
Learning a foreign language opens the door to a variety of professional options, including teaching, translating, interpreting, and working for multinational corporations. German, Mandarin, French, and Spanish are all widely spoken languages.
6.2 Digital Marketing Courses
The discipline of digital marketing is expanding quickly. You can learn the highly sought-after skills in social media marketing, search engine optimisation (SEO), content marketing, and data analytics with courses in digital marketing.
6.3 Photography and Film Making Courses
Pursuing courses in photography or filmmaking might help you advance your artistic abilities and technical expertise if you have a passion for visual storytelling. Opportunities in this industry are available in the production of documentaries, fashion films, or advertisements.
7. Professional Certification Courses
Your skills and reputation in particular fields might be improved by taking professional certification courses. Here are a few well-liked choices:
7.1 Project Management
Courses in project management teach students how to properly plan, organize, and carry out projects. Project Management Professional (PMP) certification programmers will help you distinguish yourself in the crowded job market.
7.2 Human Resources
You can manage people inside organisations efficiently if you take human resources (HR) courses, since they give you the knowledge and abilities to do so. Your employment prospects can be improved by enrolling in HR certification programmes like Professional in Human Resources (PHR).
7.3 Financial Analysis
Studying financial analysis can prepare you for professions in investment banking, portfolio management, or financial consulting if you have a knack for math and money. In this industry, credentials like the Chartered Financial Analyst (CFA) designation are highly regarded.
List of Courses in Medical Stream
Diploma in Medical Laboratory Technology
Diploma in Nursing
Diploma in Radiology and Imaging Technology
Diploma in Pharmacy
Diploma in Optometry
Vocational Courses in Dental Assistant
Vocational Courses in Medical Transcription
Vocational Courses in Physiotherapy
Conclusion
Selecting the appropriate course after 10th grade is a crucial choice that can affect your future. When researching various streams and courses, take into account your interests, talents, and career goals. Remember, it's crucial to pick a career path that fits your enthusiasm and has bright future potential. To make an informed decision, take the time to do your research and seek advice from mentors or career counsellors.
Please note that this is not an exhaustive list, and there are numerous other courses available in each stream. It's essential to research and consider your interests, career goals, and future prospects while choosing a course after 10th grade.
Frequently Asked Questions (FAQs)
Q. What are the best courses after 10th for science students?
Depending on their interests and aptitude, science students may want to take courses in engineering, medicine, or the pure sciences.
Q. Can I pursue a professional course after 10th in the arts stream?
Yes, a variety of professional courses in the humanities, fine arts, media, and communication are offered to students majoring in the arts.
Q. Are vocational courses a good option after 10th?
Vocational training programmes can be a great choice because they provide the practical knowledge and specialised skills needed in a variety of industries.
Q. How do I decide which course is right for me after 10th?
To pick a course that fits your passion and long-term objectives, explore many options and take into account your interests, strengths, and career aspirations.
Q. Can I switch streams after 10th?
Yes, it is feasible to switch streams after the 10th grade, although you might need to put in more effort and catch up on some coursework. To help you decide, talk to your professors or career advisors.