Complete Tour Guide To Mahabaleshwar Hill Station
Mahabaleshwar is the largest hill station in the Sahyadri range of Maharashtra state. It's at an altitude of 1372 m above sea level in Satara district, about 120 km southwest of Pune.
It is known as the 'Queen of Hill Stations' of Maharashtra, for its attractive beauty and energizing atmosphere, Mahabaleshwar is one of the gorgeous hill stations located in Satara District in the Indian state of Maharashtra.
This beautiful hill station offers delightful views of the plains and lush green forests that look extremely remarkable and wonderful at the same time.
If you are planning to visit Mahabaleshwar, this article will help you to get complete guide Mahabaleshwar hill station.
There are several places to visit in Mahabaleshwar that are sure to leave you stunned and amazed with their wonderful beauty.
The steep hills, rock-cut mountains, pouring waterfalls along with emerald prettiness often make Mahabaleshwar a famous hill station in Maharashtra.
You should definitely visit this hill station once during the strawberry fair which is held in the spring season every year.
Mahabaleshwar is especially famous for strawberries, accounting for 85% of the strawberry production in India.
The natural beauty of this hill station fascinates several nature enthusiasts, vacationers, movie directors, voyagers, and peace seekers from different parts of the world every year.
Not only this, but the heat and the dust from the plains provide a way to the great winds along with the pretty greens of Mahabaleshwar.
The breathtaking sunrise and sunsets from vantage points are something that you cannot miss during your trip to this hill station.
So, if you are planning for a family trip to this beautiful hill station then you can come there are number of hotels in your budget.
Best Time To Visit

Best time to visit Mahabaleshwar is from October to May. This is the time when the weather is lovely and you will also love the warmth of the sun.
The rain leaves greens fresh, giving you an enthralling experience, this hill station is blessed with lovely & cool weather.
Mahabaleshwar looks more captivating during the winter months because it experiences splendid foliage.
Although, the hill station looks really amazing at the time of monsoons with colorful hues of the landscape but you can also visit Mahabaleshwar at the time of the rainy season.
Things To Do in Mahabaleshwar
As a beautiful hill station in India, there are several tourist points in Mahabaleshwar that you need to explore in order to make the trip memorable.
Below-stated is some of the top tourist attractions in Mahabaleshwar that you need to visit.
Source: Tours and Foods, YouTube
Arthur's seat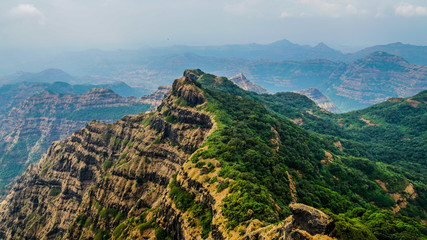 It is one of the main tourist attractions to visit in Mahabaleshwar that should not be missed by any tourist.
Arthur's seat is considered as Queen of all points that offers a perfect view of a massive table standing on a natural pillar.
From this place, you can have an astonishing and eye-catchy view of the dense valleys of Brahma-Arayana along with the deep Savitri gorge.
It is nestled at an altitude of 1340m, Arthur's seat also comprises 6 different points like Arthur's seat point, echo point, hunter point, tiger spring point, window point, and Malcolm point.
Wilson Point

It is the highest point in Mahabaleshwar that is located at a height of 1439m. Also called the sunrise point, Wilson point offers breathtaking panoramic sights of the sunrise.
The viewpoint is a massive plateau that has three different watching towers each located at diverse spots.
All these three points offer eye-catchy views of Mahabaleshwar along with its surroundings.
Venna Lake

Venna lake is one of the popular Mahabaleshwar tourist spots that is enclosed by thick green foliage of trees as well as a tempting environment.
It is a manmade lake that was built in 1942 by Shri Appasaheb Maharaja of Satara.
Tourists can even go for a classic horse ride along with the waterfront and try a variety of delicious food items and farm produce which is available at small foods present on site.
Lingmala Waterfalls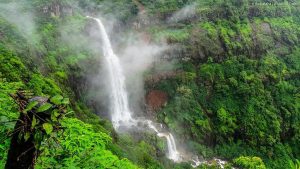 Situated at an altitude of almost 1300m, Lingmala waterfalls are one of the main points to see in Mahabaleshwar which is formed by the Venna River.
While traveling from Mahabaleshwar to Panchgani, you can spot this beautiful waterfall on the road.
To reach the entrance of the waterfalls, you need to take a left turn on a narrow road where the board for the waterfall is present then drive for almost 10 minutes.
You need to walk for 1.5km from the gate to reach the smaller waterfall and then around 2.5km to reach the main waterfall.
Visit is to Lingmala waterfalls is really worth it because it offers breathtaking views of nature.
Elephant's Head Point

Elephant's head point, as well as Kate point, are the two main scenic viewpoints of Mahabaleshwar that you should not miss.
The viewpoint is given the name of elephant's heat point because the pendulous cliffs look exactly like the head of an elephant and its trunk.
It is one of the most beautiful places to visit in Mahabaleshwar in June because the greenery around definitely a treat to your eyes.
From this viewpoint, you can also have a glimpse of the Sahyadri mountain range along with a scenic view of the humongous fort of Pratapgarh which is walled by Kova valley on the side and another side by Savitri Valley.
Mahabaleshwar Temple

It is one of the popular temples around the globe which is located in old Mahabaleshwar.
This beautiful temple is dedicated to Lord Shiva and is divided into two areas and surrounded within 5 feet wall.
Make sure to visit this temple and seek the blessings of Lord Shiva during your trip to Mahabaleshwar.
You can also find several old elements preserved in the temple that is worth watching.
After reading this blog, you must have been fascinated by this beautiful hill station.
A trip to Mahabaleshwar with friends or family will definitely offer you amazing memories that you will cherish throughout your life.
Therefore, this is the complete Mahabaleshwar travel guide that will help you to plan your trip perfectly and enjoy it to the fullest.
Mahabaleshwar tourist points: Distance From Major Cities

Panchgani

– 20 km

Satara

– 57 km

Pune

– 125 km

Kolhapur

– 179 km

Khandala

– 182 km

Mumbai

– 268 km

Solapur

– 274 km

Shirdi

– 306 km

Aurangabad

– 345 km

Nashik

– 369 km

Surat

– 370 km

Goa

– 410 km

Hyderabad

– 583 km

Bangalore

– 785 km

Delhi

– 1575 km
Hotels in Mahabaleshwar
Mahabaleshwar is one of the best hill stations & tourist places having many best hotels that deliver a luxury retreat in the laps of the Western Ghats in the form of hill resorts and at the same term also has budget resorts for the economic class.
If you're looking for budget hotels, then it is situated primarily in the main town market of Mahabaleshwar whereas the hill-resorts occupy the lands that present the best view of the town and around.
How to Reach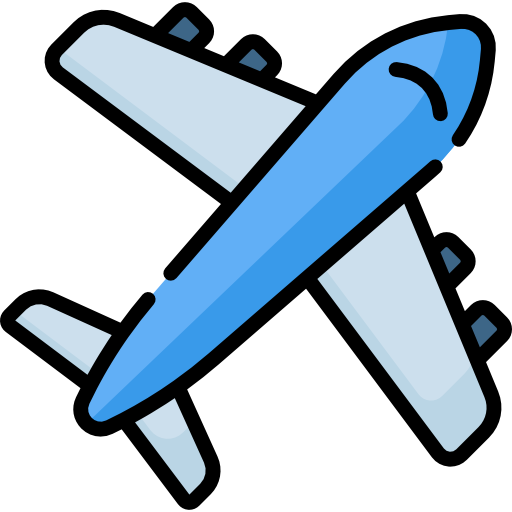 Mahabaleshwar is 130 km away from Pune Airport and 271 km far from Mumbai International Airport.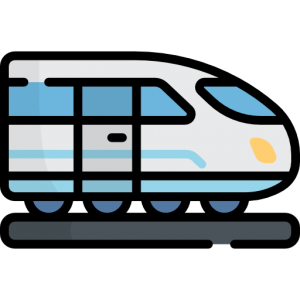 Mahabaleshwar is 124 km away from Pune Railway Station, 61 km far from Satara Railway Station, and 178 km from Kolhapur Railway Station.
Mahabaleshwar is 121 km away from Pune, 56.6 km far from Satara, and 178 km from Kolhapur.