10 Tips to Naturally Regrow Your Hair
Most people face the hair loss problem and loss much hair in middle age. Everyone wants to look bright and beautiful, but your hair plays an essential role in looking bright and beautiful.
If you do hairstyle differently, then immediately your look change, and you look different only based on your hairstyle. Many people spend lots of time setting and taking care of their hair.
They also spend lots of money on hair and try different things, colours, products, and beauty parlours to beautify their hair. But what to do if hair fall starts? It is the time when you start thinking much and try different cosmetics to stop hair fall.
Some people spend lots of money on it and try expensive products, try different home remedies for hair fall, and do hair treatment, but still, the hair falls do not stop and end up with frustration.
We are not suggesting to try these things, or these things will not help you. We are just recommending you a simple natural way, which might help you.
Rather than asking How to stop hair fall? can we ask how to grow hair faster naturally in a week?. Can we look differently? and solve our problem naturally.
We are recommending here home remedies for hair growth and thickness. By trying these remedies, it will benefit you. As these remedies are natural their is not a side effect these remedies, and also, you don't need to buy something or spend lots of money on it.
But though we suggested taking advice from a family doctor before starting. The suggested things you can get quickly from your mom's kitchen, we sharing these article to help you and positively solve your problem.
This article will help you grow your hair naturally; please do and try things and let us know how it helps you?.
10 Tips to Naturally Regrow Your Hair
1. Massaging the Scalp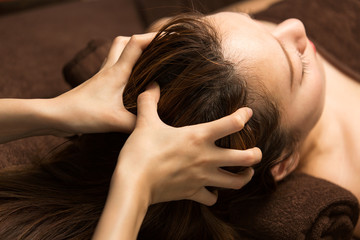 Massage the scalp in combination with hair oil and marks can help to grow hair, by doing this excites the scalp and can improve hair thickness also.
Massaging the scalp each day not only grow your hair and make them thick but also help you to release the stress and tension of the day.
2. Aloe Vera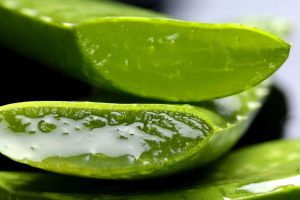 The most popular natural home remedy which is available easily is Aloe vera. Aloe vera is used all way for beauty-related problems such as hair growth to reducing infection.
Aloe vera use in skin infections and other skin-related issues. Everyone knows the Aloe vera, and it is an essential part of the Ayurveda; aloe vera has anti-inflammatory and microbial, and many other properties, which makes it the first and good choice for hair growth.
Hair growth also increases if our blood flow is good, as blood carries oxygen and many other nutrients essential for hair growth. Aloe vera improves blood flow, and as stated above, it directly helps hair growth.
You come to know that Aloe vera helps for hair growth and many problems, Which makes it a good and first choice.
How to use Aloe Vera?

You have to take one leaf of the aloe vera plant and take it fresh as much as possible. Then, using the knife, cut away the upper surface of the leaf and expose the gel under it.
Use a spoon or anything and collect that get into the bowl. Next, you have to apply this gel directly onto your scalp, rub it a little and let it sit/remain for at least an hour.
You a gentle shampoo, which means take a shampoo that is not aggressive, wash it, and forget to use a conditioner. For better results, you can apply this 2-3 times a week.
3. Onion Juice, a mineral benefit for hair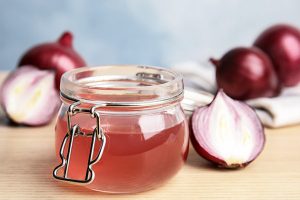 Onion juice, yes, for sure, there is no wonder to hear that some people and even you don't eat it because it smells. Onion is primarily used in every home for food, but onion juice is rarely used, and some people don't know about it.
Yes, you can use the onion juice for hair loss treatment which works like aloe vera. Onion juice is the popular choice that contains sulfur. The most common mineral inside the body is sulfur, which is required to produce both enzymes and proteins.
Raising the levels of sulfur will give the hair the nourishment to grow stronger and thicker. Sulfur is also found within keratin, a fibrous organic protein that is an essential structural material in hair.
How to do Onion Juice? and How to apply it?

Take and peel four onions, take onion afresh if possible, then squeeze them or move them through a juicer extract the juice out of onions.
Once you extract the juice out of onions, apply and massage it gently on the scalp. While applying, you need to make sure to get to the roots.
Clean/Wash it after 15 minutes after applying or leave overnight and then clean it with a shampoo followed by a good conditioner in the morning.
To avoid the strong smell of the onions, you can add a little bit of lemon juice to it or essential oils like peppermint, rosemary, and lavender.
4. Fish Oil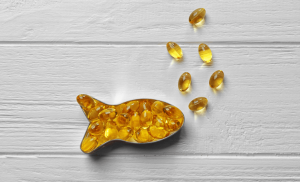 Everyone knows fish oil, which is most commonly consumes as a dietary supplement.
Why the fish oil is so popular, and what makes it more special? the answer is the omega-3 fatty acids, and fish oil is rich in omega-3 fatty acids.
Omega-3 fatty acids are the most important because it is essentials for our bodies to function. Omega-3 fatty acids provide the starting point in producing the hormones, which helps regulate blood clotting, the relaxation and contraction of artery walls, and, most importantly, inflammation.
Because of this regulatory property of both blood flow and inflammation, Omega-3 fatty acids are essential for hair growth.
The rise in blood flow also carries with it vital nutrients which trigger hair growth while also improving hair strength.
**WE RECOMMENDED HERE TO TAKE ADVICE FROM YOUR FAMILY DOCTOR BEFORE USING THE FISH OIL.
5. Coconut Oil

As a health supplement, coconut oil has massive popularity; it is used in various health products like skincare products, shampoos, conditioners, and other hair treatment products.
The question here is why it is so much popular. The reason behind its popularity is lauric acid which is the primarily saturated fat in coconut oil.
The lauric also has the property of anti-inflammatory, which is the familiar constant found in the all-natural remedies we have shared in this article.
Here, we also need to add that scientifically it is not proven yet that coconut oil helps to grow hair. However, coconut oil helps strengthen hair follicles and nourish the scalp.
How to use coconut oil?

Wash your hair with a gentle shampoo and avoid conditioning. Instead, heat some coconut oil and start applying it on hair and massaging the scalp once your hair dries completely.
Clean it with the shampoo, and you need to repeat this process whenever your planning to wash your hair for better results.
6. Rosemary Oil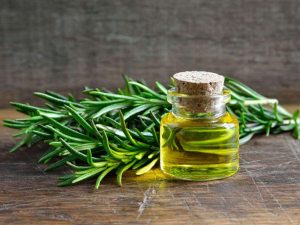 Rosemary oil has been used in food and medicines long ago, as rosemary is a culinary and healing herb.
Rosemary is used as an essential oil form like peppermint, cinnamon, and oregano.
Rosemary also has anti-inflammatory properties.
When you apply it to the scalp and massage, it helps to improve blood circulation. Rosemary is a culinary and healing herb used in cooking and medicine for a long time.
Much like peppermint, cinnamon, and oregano, rosemary is most often found and used in its essential oil form. Essential oils are natural products derived from a single plant species.
How to use Rosemary oil?

Take the leaves of the and it into the two cups of water, let the water boil at least for 15 minutes. Then, filter the liquid and set it down for it to cool.
Wash and condition your hair regularly and pour the saturated rosemary water through your hair as a final clean. For a couple of minutes, do massage your scalp after using the treatment for a better effect.
7. Lemon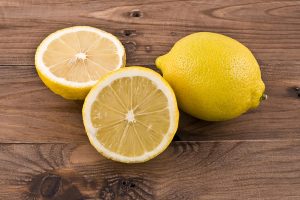 Lemon juice is another the most popular and most used in the food and people also drinks the lemon juice more often.
Lemon is popularly termed as the magic fruit. It is beneficial for the body from the inside and has proved often to be a powerful remedy in different personal care like skin and hair.
Lemons are rich in many nutrients like citric acid, calcium, magnesium, most crucial vitamin C, and many more. It helps to immune your system, and during the Covid-19 pandemic, people use it boosts immunity.
Vitamin C increases collagen production, which in turn causes the hair to grow.
Lemons also excite the hair follicles, which promotes hair growth and can help in managing hair loss. It is used for any hair problem. If you have any hair problems, you can use lemon for sure.
How to use Lemon?
Take the juice of the lemon in a bowl to add the five to seven tablespoon heated coconut oil with a tablespoon of honey in it.
Mixed it well and apply it gently on the scalp and massage it well. Leave it for an hour or over a night and wash it with the shampoo.
8. Geranium oil

Geranium oil is famous for thousands of years and used for skin stimulation and aromatherapy. Geranium flower extract also can treat hair and scalp issues.
Geranium oils help keep hair strong and healthy because they are high in the antioxidant and flavonoid. In addition, it more effectively removes impurity and product debris from the scalp and hair without damaging the hair.
Geranium oil is full of amino acids. Using the amino acids its extract from the flower help to decrease hair loss by nourishing the hair. As per the study, it is proved that geranium oil is effective in treating skin problems.
The geranium oil is rich in antiseptic and antibacterial properties that control the growth of bacteria, and because of this, it is effective in treating skin problems.
How to use Geranium oil?

All you have to do is mix a geranium essential oil and carrier oil and apply gently on the scalp, leave it for an hour or over a night. Then, wash it with a shampoo followed by a conditioner.
9. Ginseng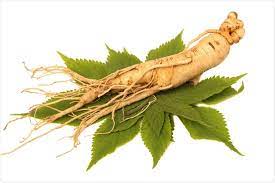 Ginseng promotes hair growth by enhancing the generation of the dermal papilla and stopping hair loss by modulation of various cell-signalling pathways.
Ginseng is rich in saponin and in the anti-bacterial compound, which also helps to reduce dandruff from the scalp. Ginseng is a herbal plant having the nourishing abilities which help the length and root of the hair.
If you mix the ginseng with neem, it's a botanical blend like none other, which cleans your scalp and restores skins.
How to use Ginseng oil?

Make the partitions in your hair and apply the ginseng mask gently to your hair and scalp. Leave it for a night or hour and clean it using a shampoo followed by the conditioner.
10. Viviscal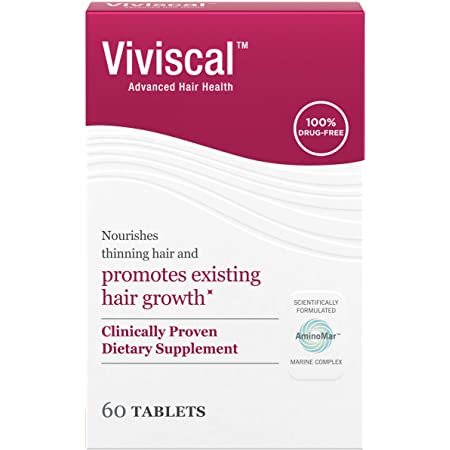 One of the natural hair growth supplements is Viviscal, which promotes hair growth. Viviscal also supports hair growth in people having tiny hair.
Viviscal is made of minerals, vitamins, and shark and mollusc powder. These ingredients help to restore new cells and increase existing cells.
You can take the pill twice a day for six months for better results. But we strongly recommend taking the advice of your family doctor and then proceed as per him.
The bottom line

If you want to grow your hair naturally, then you can follow any remedies from above. The suggested remedies are natural and can be found easily in-home or nearby. Though they are natural and followed by most people, we strongly recommend you here to take the advice of your family doctor before taking any suggested thing.
The reason behind this you might have an allergy to anything which will negatively impact you. For the safe side, please take the advice of a family doctor and grow your hair. Always remember precaution is always better than a cure.