Chaos at Kabul airport as Taliban retakes Afghanistan
As per the reports, at least five peoples are dead in the panic rush of crowds at the Kabul airport as the Taliban take control of power.
After the president of Afghanistan Ashraf Ghani left the country and Taliban fighters headed into the capital, Kabul, The Taliban declared the war has been over against Afghanistan.
As the thousands of mobs or people of Afghanistan headed to the Kabul city airport trying to flee from the country, Taliban victorious fighters patrolled the streets of the city.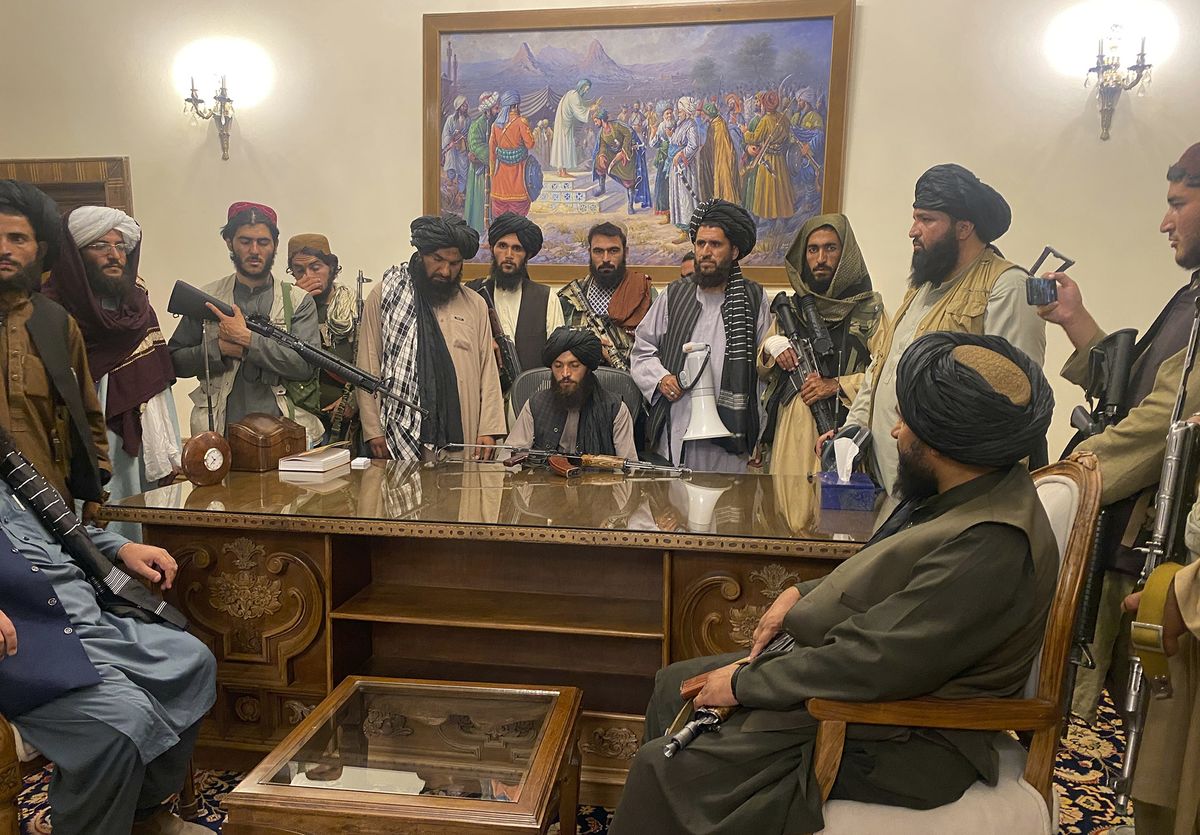 Meantime, many different nations were struggling to evacuate their diplomats, citizens, and local staff from the country.
The situation inside the Kabul airport is kind of fearful But outside the airport, it a relatively smooth and security forces put down their weapons in the most parts.
On Monday the security council of the United Nations will discuss the situation in Afghanistan.
Before the two decades, Taliban leaders were removed by the U.S. military, now they are marching into Kabul.
Before an hour of Afghanistan president, Ashraf Ghani fled the country, the Taliban take all control of the presidential palace and also said soon decare to plan a new "Islamic Emirate of Afghanistan".
In the video message, the deputy leader of the Taliban, Mullah Abdul Ghani Baradar said that "They have never expected to reach such a victory" and added "we should show humbleness in front of Allah"
په افغانستان کې د فتوحاتو په اړه د سیاسي مرستیال محترم ملا برادر اخوند مبارکي پيغام pic.twitter.com/jKBR5bqE0v

— Dr.M.Naeem (@IeaOffice) August 15, 2021
Through Twitter on Monday, he congratulates his fighters and stated that "Now is the time when we will be tested on how we serve and secure our people, and ensure their good life and future to the best of our ability."
In a matter of a week, the Taliban cleaned through Afghanistan, they take full advantage of a vacuum created by departing U.S and NATO forces, working on the Biden's deadline to end the longest war of America's till Aug 31, 2021.
The officials of the U.S stated that they are working for a former departure.
The U.S is willing to increase its stay over the next 48 hours at Kabul's international airport, In the joint statement on Sunday, The Pentagon and State Department stated. As nearly 6,000 troops evacuate thousands of American citizens.
State Department spokesperson Ned Price said on Monday that all Kabul embassy personnel have been safely evacuated to the international airport and the U.S military has secured its perimeter.
Kabul skies sounded with a U.S military helicopter on Sunday, carrying passengers from the embassy of the U.S, Also the flag of America was lowered from the embassy.